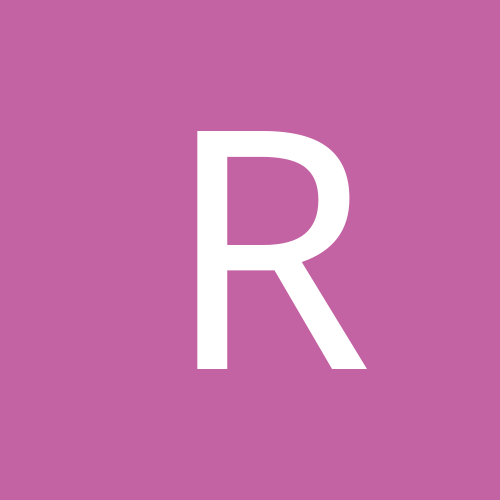 Content count

725

Joined

Last visited
Everything posted by ru55kj
Hey all, I've got a leaky tie rod end bushing so I bought myself a new one with bump steer adjustment. Now my question is does it even make sense to adjust bump steer on tie rod end without adjusting ball joint on LCA, or would it actually make things worse?

Thanks, didn't really screw that font intentionally... Unfortunately Gktech knuckles are for non-abs cars only and I want to keep my abs, but I've booked the car to fit those Gktech tie rod ends - so we'll see how it goes. I do most of the work on the car myself but in this case biggest part of the job will be alignment so I think I'll let the shop do the whole thing

Hey all. I want to touch up boot floor paint is s15, however i don't know where to get the code from. Car itself is white but bootfloor looks grey/silver. Is it just some sort of fancy primer? Or what did Nissan use to paint boot panels with?

Ok, sounds like a primer + dynamat will be the solution for it. Wanted to avoid using heavy dynamat...

So I thought I might create a build thread after owning the car for about 10 years. Anyway, quickly about me. I'm 35, I work in IT and most of my cars were Nissans. My old slightly embarrassing rides: And then I bought this: Very clean, stock as a rock, first owner in AU, low KMs etc.

So I decided to make another attempt to improve cooling on the track as the car was always getting a little too hot and I had to do cooling laps, which was very annoying. After doing some reading I found that undertrays actually to really help so I made one out of aluminium sheet. I guess we'll see how it goes in couple of weeks. If it actually makes a difference I might make something a little bit better.

Just get poncams. I didn't feel any more lag. See my build for install and dyno on standard turbo http://nissansilvia.com/forums/index.php?showtopic=2449306&pid=2088643849&st=0entry2088643849

Hey guys, So I've got myself a genuine tial 44mm mvr wastegate. However since I bought it used it was missing a valve seat and vband flanges. I was thinking since these parts are not as critical as quality diaphragm for instance I could just order fake gate from AliExpress and gate seat and flanges from it. Price wise it would cost about the same, but potentially I'll have more spare parts this way.

Ok, cool, that makes sense. Another question, I have one clamp - how do I check if it's inlet or outlet? Apparently they are different....

As I said the wastegate is genuine. Just need some hardware to fit it up.

Even Nistune can control boost nowadays, making it possible to set right depending on the fuel you run

Also, before you buy it. Get your motor out and plug it to battery directly to make sure it really is faulty. I had an issue, checked with voltmeter, thought everything was fine but it ended up being faulty relay.

Go to windowmotor.com.au They sell OEM replacement motors. Brand new ones for about $100

Also in my setup the sensor is bolted to water neck - it's not water temperature sensor, so it's a little slower to react, that's why the temps are lower

I had separate control for fans too. Do you have any ducting or air guides for the radiator or even Undertray? How stable is your temp around the track?

I have nismo low temp thermostat, I believe it opens at 62deg

Hey guys, Does anyone know if there is anyone in Sydney who can machine this housing from 4 bolts to v-band. Similar to what ATP does.

I have couple of pics of my setup here http://nissansilvia.com/forums/index.php?showtopic=2449306&pid=2088643849&st=0entry2088643849 My On temp set to 75, Off to 70. The only reason for thermofans is to gain more room in front, perhaps for nicer cooler piping. There is literally no other benefits in doing it.

So over this Christmas break I decided to change my cams. I had set of poncams laying in a shed for years now, so it was a perfect opportunity to do it. Also I had a set of Performance Springs and RAS. Until then I never even removed a rocker cover of any engine and idea of changing valve springs and cams single-handed was a little scary. So the key to success was to have right tools and reading material(FSM and http://jimwolftechnology.com/wolfpdf/caminstallinstforsr20.pdf mainly). English documentation that came with Poncams was useless, there was only one thing I could understand from it - cams tightening process should be different to standard cams due to larger lobes. Tools needed: Standard set of sockets and spanners, screwdrivers etc. 24mm and 27mm sockets to turn crank shaft and undo cams bolts Ideally 1" spanner to hold cams in place while you undo the bolt(I didn't have it and had to use adjustable wench, which i had to trim a little since it was too thick). Air compressor. Assembly lube. Liquid gasket. Rocker cover gasket set. torque wrench And this tool. You have very little chances to succeed in this without it. It came with everything, I didn't even have to use compression tester as it came with spark plug adapter with built-in valve. Whenever you remove parts from the engine - put them in the same order so you don't forget where the parts came from. Clearance is very important. Everything has been removed Make sure to mark the links so you don't skip a tooth when you put everything back together. Exhaust side came with a bit of a surprise scoring on stock cams and rocker arms(intake was fine). So I had order new rocker arms from Taarks Difference All that was easy. Changing valve springs was fiddly as F. It was really important to adjust the tool correctly as otherwise retainers wouldn't sit properly. What all that was done without dropping a valve in it was time to put everything back together. * I didn't realise I had to take intake gear cover off, as otherwise you cannot put torque wrench on the bolt. * Unless you have some special 1" spanner (not adjustable wrench like I did) you cannot tighten cam bolts with RAS installed - the it not enough space. I had to take RAS off, do up the cams and put it back on. * you have to trim rocker cover. I used multi tool and dremel. Cover it up well before start cutting it up as cleaning oily cover would be a pain. * I didn't realise that putting the cover back on with all gaskets was quite tricky too. * Don't forget to break the cams in. Take the car for a dyno tune. More power on less boost - WIN. Very happy with how the car drives and with MRC service. Mark is a really good guy, honest and knowledgeable. For now, I hope I won't have to open the engine up again for a long time.

Hi guys, So I thought I'd change cams and valve springs over the long weekend and found that my chain guide was missing? Do I even need it? I mean I drove this car like that for about 40k over 10 years and didn't have any issues. It has done number of track days etc. So should I order a new one in or keep driving without one?

Also this is what your Rotors would look like if you wear your pads to the metal. Not cool. Don't do it. Always check your pads before track day.

So I decided that I needed to further upgrade my cooling. The plan was to kill 2 birds with 1 stone: getting more room in the engine bay and installing more efficient radiator. Nothing special - just thick 2row ebay-special core. Installation was true plug-and-play. I just had to wire in Engine Guardian to control the fans http://www.carsensors.com/Engine_Guardian.html Comparing thickness All that extra space. I'm planning to re-run intercooler piping so it doesn't go through the battery tray.

It was much easier to find whole assembly, together with hand brake cables. Hardest part was to remove current knuckles as even rattle gun struggled to undo the bolts.

FSM I've got is for s15, and it's in English - may be there is a difference between aus and jap spec...